Put your farm on the map with Farm Maps by Herdwatch
Our Brand New FREE Farm Mapping Service (Beta)
✔️ Map your farm for FREE with the Herdwatch app.
✔️ A simple way to create a map of your farm using satellite imagery.
✔️ Name your fields, measure them & colour code by purpose.
✔️ Create Paddocks & Spray records for farm compliance.
✔️ Herdwatch - Eliminate farm paperwork and make better decisions.
---


✨Create your farm map FREE in minutes
Farm Maps by Herdwatch allows you to create a map of your farm simply using satellite imagery. There is no longer any need for additional farm mapping programs or spending money on surveyors. Farm Maps by Herdwatch is a simple solution to map your farm in a matter of minutes.
✨Easily identify your paddocks
Customise your paddocks by name, ensuring you can easily identify your fields. Colour coordinate your paddocks by purpose to indicate crop type & record usage making your farm map easy to view.
✨Edit your boundaries
Move your paddock boundaries with ease to precisely match your farm layout as you move boundaries.
✨Paddock Measurement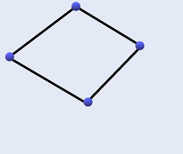 Easily calculate the area of your paddock using Farm Maps by Herdwatch. The app will provide you with the area of your field in hectares and acres when creating the map.
✨Create Paddock & Spray Records
Stay on top of your farm compliance paperwork by creating paddock & spray records. Record all your field and paddock jobs and notes quickly & view them through the map

| | | |
| --- | --- | --- |
| | FREE BASIC | PRO |
| Map Your Farm using Satellite Imagery | ✔️ | ✔️ |
| Automatic GPS Location Finder | ✔️ | ✔️ |
| Paddock Measurement | ✔️ | ✔️ |
| Paddock Records | ✔️ | ✔️ |
| Name Your Paddocks | ✔️ | ✔️ |
| Colour Code Your Paddocks | ✔️ | ✔️ |
| Edit Paddocks Easily | ✔️ | ✔️ |
| Paddock Usage & History | ✔️ | ✔️ |
| Spray Purchases | ✔️ | ✔️ |
| Spray Applications | ❌ | ✔️ |
| Spray Returns & Disposals | ❌ | ✔️ |
| Full Reporting | ❌ | ✔️ |
| Paddocks Reporting | ❌ | ✔️ |
| Sprays Reporting | ❌ | ✔️ |
| Livestock Management | Limited | ✔️ |